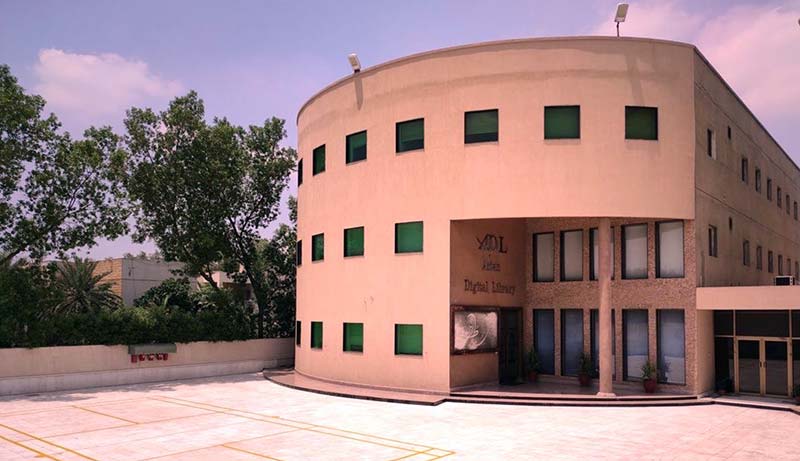 Faisalabad
Third most populous city in Pakistan
Faisalabad is the third-most-populous city in Pakistan, and the second-largest in the eastern province of Punjab. Historically one of the first planned cities within British India, it has long since developed into a cosmopolitan metropolis.
NIAB
Nuclear Institute for Agriculture and Biology
Nuclear Institute for Agriculture and Biology (NIAB), Faisalabad, is a research and development centre functioning under the auspices of Pakistan Atomic Energy Commission. The project was approved by Government of Pakistan in 1967. Research activity started in 1970 and the institute was formally inaugurated on April 6, 1972. From the outset, the mandate was to create and maintain new genetic material for sustained agriculture development and to conduct research on applied problems in the field of agriculture and biology using nuclear and other related techniques.
NIBGE
National Institute for Biotechnology and Genetic Engineering
National Institute for Biotechnology and Genetic Engineering (NIBGE) was formally inaugurated in 1994 by the President of Pakistan. The institute has four research blocks including, administration block, workshop block, fermentor shed for up-scaling the fermentation processes, green houses, hi-tech analytical tools to cater a wide spectrum of research, electronic repair centre, IT centre and library facility. The total strength of the institute is around 400 persons, which comprises of officers, parascientific staff , scientific helpers, MPhil and PhD students.
AARI
Ayub Agricultural Research Institute
Ayub Agricultural Research Institute is the main engine of growth in important crops witnessed over the years. A premier and one of the prestigious research organizations of the country, originated in 1962 after the bifurcation of research and education working under the former Punjab Agricultural College and Research Institute Lyallpur (Established in 1906). Main campus is located in Faisalabad, whereas ecological specific research Institutes, research stations, sub-stations, testing centers, service laboratories and research cum demonstration farms are located throughout the Province of Punjab.
Lyallpur Museum
Museum is the place guest would need to visit
Lyallpur gallery is inheritance presentation hall which depicts the ancient culture and history of Faisalabad. Lyallpur Museum is the place guest would need to visit it is arranged at the exceptionally understood place of Faisalabad that is Zila Council Chowk. Lyallpur Museum is demonstrated bundling the imperative common things. This place is the busiest place of all when we are talking about Faisalabad city.
Auditorium
Nusrat Fateh Ali Khan Auditorium
Above all Faisalabad had given a remarkable capacity to the music industry named as Ustad Nusrat Fateh Ali Khan. With his remarkable style he was the most popular qawwali singer on the planet. In the memory as of late Ustad Nusrat Fateh Ali Khan, this auditorium was attempted to show his incredible work in the music business.